Slide 1
A crowning of our queen, a tribute to our human, and a full remembrance of who we are, why we are here, our mission and our power. In this Temple of Isis Ritual Practice we gather in sacred ceremony to remember our Power, to embody our Queen, and to step into our innate role as Leaders in this great time of Awakening on the planet.
2
Remembering the sacredness and beauty of pleasure. In this Temple of Isis Ritual Practice we gather in an intimate practice to neutralize perceptions of sexual energy, dissolve false programs, strengthen sisterhood, and step into the confident sensual Phoenix that we truly are.
3
Time is an illusion that the collective has agreed upon, yet once we move into a higher octave of consciousness we can move beyond the constructs of time and space. In this Temple of Isis Ritual we create a new relationship with Time, collapsing the 'known' timeline and bringing a pure and elevated version of ourselves into manifest form.
4
Priestesses and Lightworkers are being called to reclaim their gifts and step into their role as Leaders of the New Earth. In this Temple of Isis Ritual we activate, amplify and anchor the Temple of Isis and her Light Codes into our Hearts and on Mother Gaia, by connecting to our Heart Gold, CHRIST-alizing our vision, and calling upon support to build the Golden Cities.
5
In this Temple of Isis Ritual we bathe in the purity, comfort, safety & joy of unconditional love by returning to the mother's womb of creation. In its essence, all of life is unconditional love; and any incoherences can be brought back to this frequency with the right intention, attention and directive of energy. In this ritual we awaken & imprint this frequency back into our body, mind, & consciousness.
6
An oath to complete our mission in this life- to translate the divine light love that flows to us and through us into creative expression. We come from the infinite source and contract into form -humans of this earth. When we awaken to our true nature we begin the journey back to source through the movement of our creative expression, completing the 'circle' of our soul journey. In this Temple of Isis Ritual, we reignite the flow of energy within us & share our true authentic expression.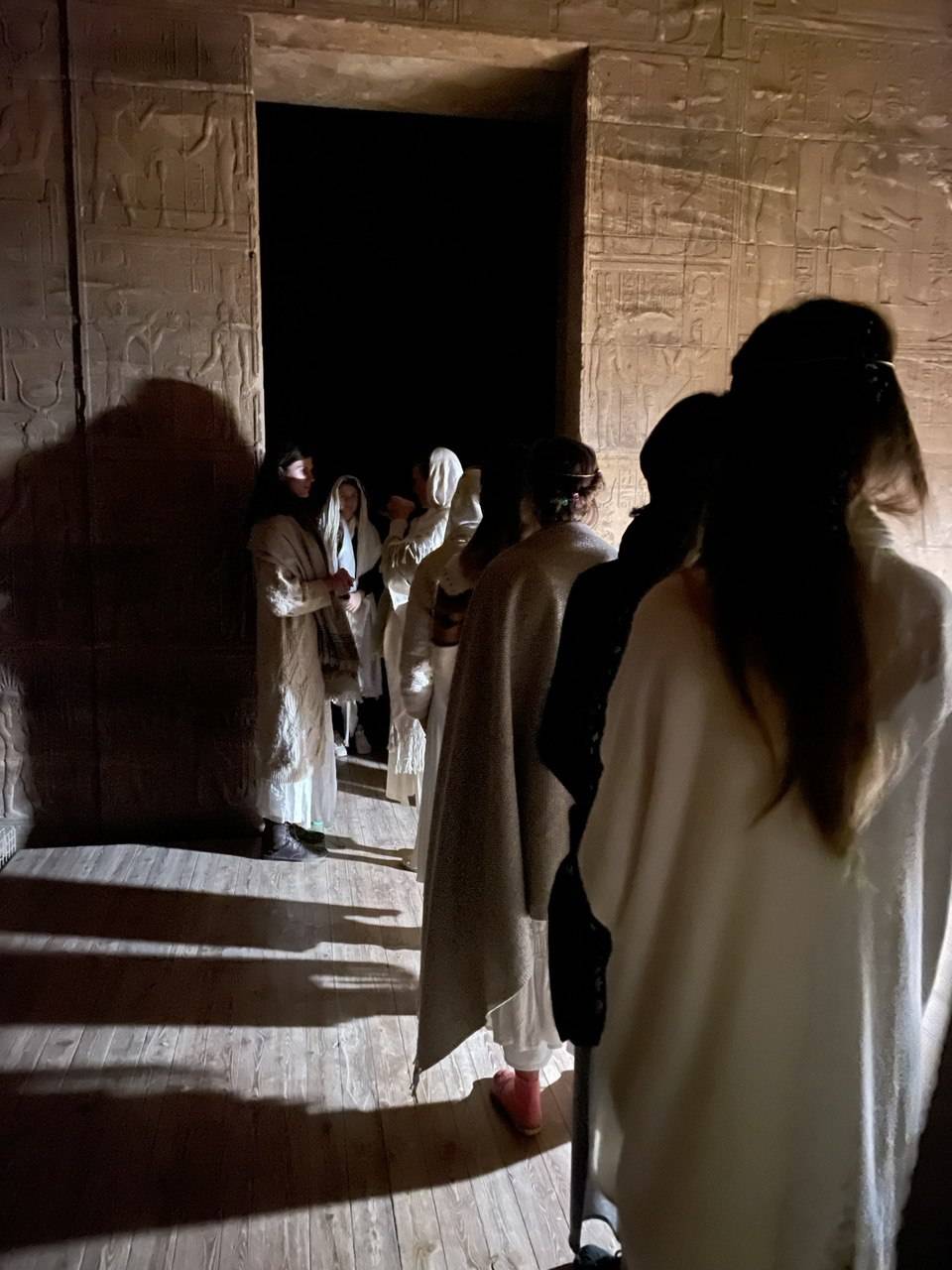 7
A fierce embodiment of our deepest truth. In this Temple of Isis Ritual, we step into our mastery. When divine knowing lands and is fluidly and gracefully acted upon, we have arrived in complete coherence and unison with our divine nature; heaven and earth meet here. Prepare to be tested and pushed beyond comfort to discover and fully step into your infinite potential.